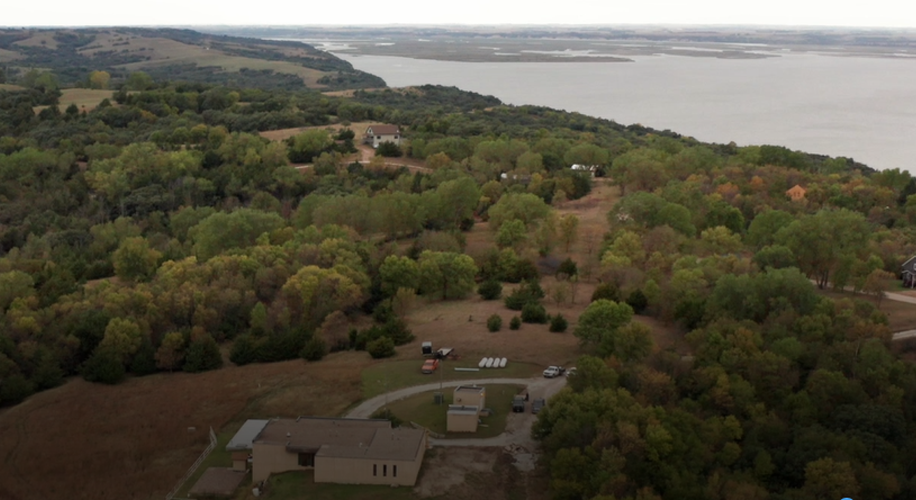 The urgency is here today to address sedimentation at Lewis and Clark Lake for the Cedar Knox Rural Water Project. The project treats lake water and distributes it to 900 rural customers and four Nebraska communities, of Crofton, Fordyce, St. Helena and Obert. The intake sits on the floor of the lake channel. If the current course continues, staff expect that the advancing sediment may reach the intake in less than 15 years. That time could diminish faster each year of flooding. Listen to Annette Sudbeck, general manager of the Lewis and Clark Natural Resources District, of Hartington, Nebraska, and water project staff Scott Fiedler, project manager, and Cope Clark, plant operator, about the difficulties sedimentation poses for getting people water at the tap.
It's been called the poster child of sedimentation in the United States. If nothing changes, Lewis and Clark Lake will be half full of sediment by the year 2045. The Missouri Sedimentation Action Coalition wants to change that course to one headed toward reservoir sustainability.
Charlie Gross, past MSAC board member and long-time community contributor in Yankton, tells us about MSAC's mission and what the area stands to lose if nothing changes.